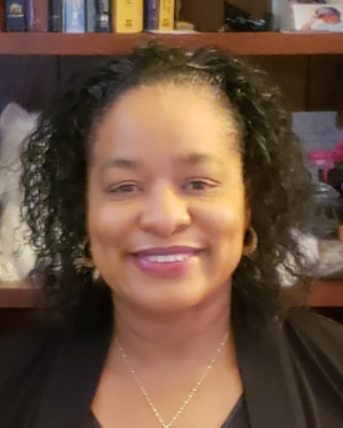 Welcome to my world of SQL! I'm passionate about teaching the intricacies of SQL, and I'm thrilled to be your guide in this journey. With over two decades of hands-on experience in using and instructing SQL, I wear multiple hats as a course developer, published author, technical writer, content creator, and online professor.
My teaching philosophy goes beyond the basics; I empower my students to not only grasp SQL intricacies but also to apply this knowledge effectively. Throughout my career, I've had the privilege of helping more than 90,000 students worldwide master SQL, empowering them to secure jobs, earn promotions, and embark on new data-related career paths. I am the creative mind behind two well-received SQL books: "SQL Simplified: Learn to Read and Write Structured Query Language" and "SQL for Microsoft Access."
My journey through technical specialization, software testing, and teaching SQL has provided me with invaluable insights into the world of databases and SQL implementation. My academic background includes a Doctor of Business Administration in Management Information Systems, a Master of Science in Information Systems, and a Bachelor of Science in Finance.
I'm excited to share my knowledge and expertise with you on your SQL learning adventure.
Let's embark on this exciting journey together!
Elevate your career

with SQL expertise

, unlocking job opportunities and promotions.

Boost your resume

by acquiring the in-demand skill of SQL, no coding or database experience required.

Learn hands-on

from a skilled professor

, ensuring an interactive and engaging educational experience.

Reinforce your skills through

practice activities, videos, quizzes, and assignments

for a well-rounded learning journey.
What You Will Learn
In this comprehensive course, you will acquire proficiency in SQL from introductory to advanced levels. Explore the rich history and diverse applications of Structured Query Language, delve into the intricacies of relational database structures, and master the art of creating databases and tables. Learn the essential skills to extract valuable insights from databases with precision.
Navigate through the complexities of querying by mastering techniques to extract information from both single and multiple tables simultaneously. Gain expertise in altering tables and manipulating data within the database. Uncover the secrets of crafting powerful queries for intricate searches, sorting data, and extracting meaningful statistics.
Hands-on activities will immerse you in real-world scenarios, allowing you to witness SQL queries in action, test your knowledge, and reinforce your skills. Engage in practical exercises that provide a platform to apply what you've learned, fostering a deeper understanding of the course material. My interactive approach encourages questions, ensuring that you grasp each concept thoroughly. Elevate your SQL proficiency and advance your career with this dynamic and engaging course!
A free download of SQL Server is available in the course.
Software Requirements: 
- Windows 10 or later. Macs are not compatible.
- Necessary rights (local administrative rights) to install programs on the computer.

Certificate of Completion.